Protocol training for OSCE staff in Kyrgyzstan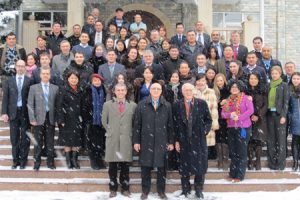 On behalf of: OSCE
Project period: fall 2015
Project description
Staff members of the OSCE Centre in Bishkek and the Field Office in Osh took part in two four-week courses in protocol on the job. The topics were:
General questions of courtesy (also in the office)
Etiquette (including dress codes and invitations to peoples' homes)
Visits (incoming visits of delegations, official invitations, table order)
State protocol
How to conduct meetings and negotiations
Speeches / rhetoric
Verbal and written communication (e.g. how to address people, wording invitation, congratulations, condolences cards; wording and handling of e-mails)
Rules for specific groups such as drivers and security personnel.
The seminar was conducted in English. Participants received a certificate of attendance. The consultant left a protocol manual and made recommendations as to arrangements in the reception hall of the embassy and the procedures for receiving guests.